[av_tab_container position='sidebar_tab sidebar_tab_left' boxed='noborder_tabs' initial='1′]
[av_tab title='Fusion Aggregation Platform' icon_select='no' icon='ue800′ font='entypo-fontello']

Pariplay Fusion
™

– Increasing Player Value

In the ever growing competitive and complex iGaming landscape, operators need more than just a selection of games to entertain players, there is a real need for dynamic technology in the back-office that simplifies operations and adds true financial value.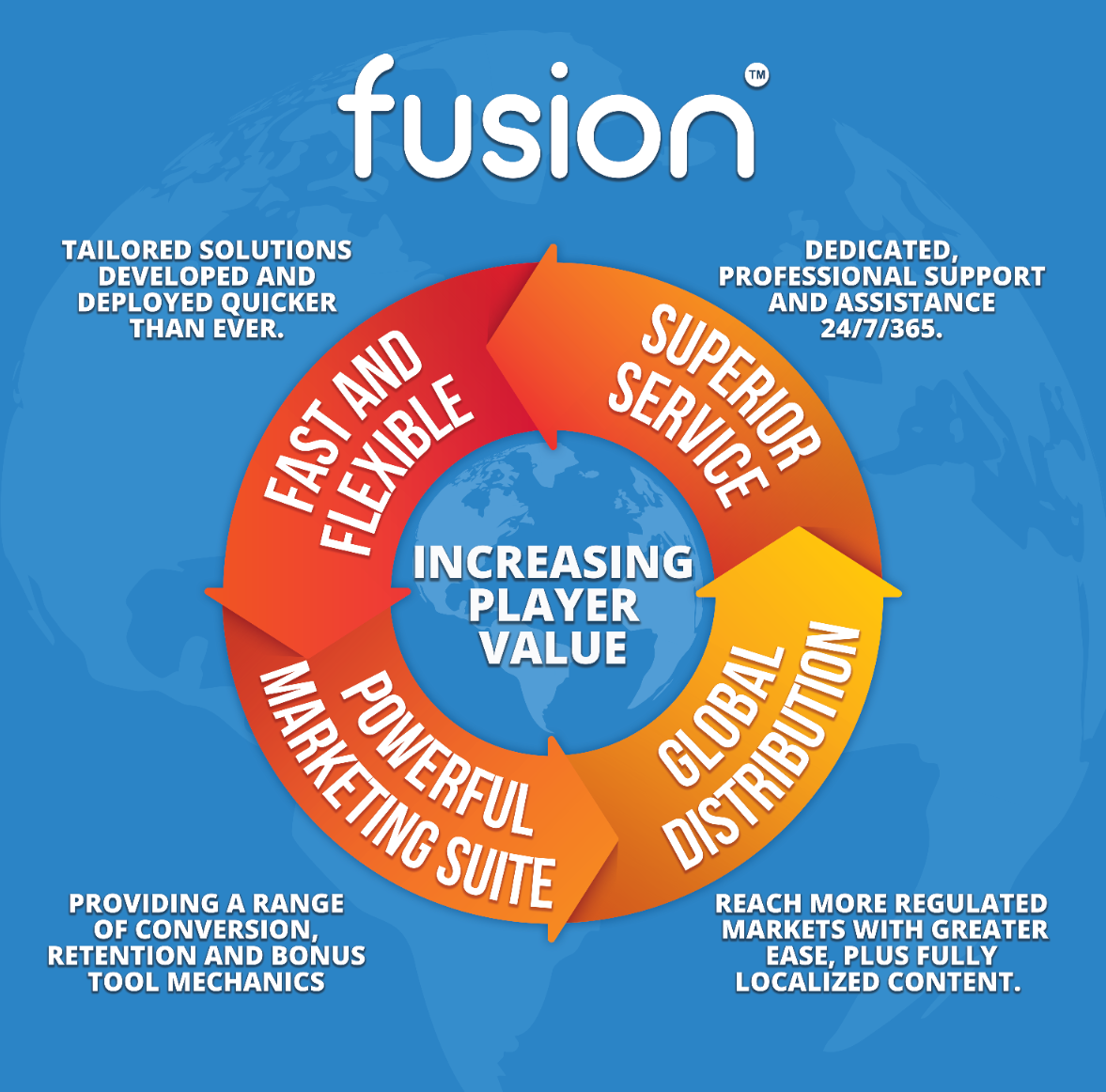 Centered around 4 guiding principles, Pariplay's FUSION™ aggregation platform focuses solely on increasing operator ROI:
Providing superior and always available service 24/7/365
Being fast and flexible to meet all operator technical needs
Having global distribution ensuring maximum coverage for worldwide brands
Possessing a compelling suite of conversion and retention marketing tools across all 3rd parties
Through our platform, Pariplay gives operators the power to manage and market their brands better, faster and more effectively, all from a single console. Pariplay FUSION™ brings everything together, from jackpot pools through to leaderboard promo tools across all content providers, delivering a true competitive edge.
Why Fusion?
Single, seamless and simple integration that provides access to the largest aggregation of casino, instant win, scratch cards and lottery game titles from:
Seamless bonus wallet solution API, managed on Pariplay's side
Suite of marketing conversion & retention tools all managed through one single Back Office
Comprehensive messaging solution for regulated markets removing reliance on operator
A truly flexible system/approach:

Supports multi game code (cross platform) or mobile & desktop
Dedicated endpoint allowing bespoke configurability at sub-brand level

All 3rd party in-game marketing tools fully supported
All jackpots by 3rd parties fully supported
Dedicated Back Office and BI access for analytics
24/7 technical support team
For more information please contact us on info@pariplayltd.com
[/av_tab]
[av_tab title='Ignite' icon_select='no' icon='ue800′ font='entypo-fontello']
Pariplay ignite – Empowering Game Developers to Reach Global Markets
Pariplay ignite is a comprehensive solution for independent game development studios looking to capture their share of the iGaming market, expand their product offerings and reach markets quicker than ever before by leveraging off Pariplay's B2B Fusion™ global regulated network and proven technologies.
Ignite offers a turnkey, streamlined solution that includes access to our game development frameworks with tested and approved gaming algorithms, infrastructure, licensing and most importantly, gaining immediate global distribution to regulated markets through our Fusion™ aggregation network. ignite is packed with features and tools, plus it supports any coding language which empowers developers to develop, test and deploy substantially quicker for lower cost and exceptional ROI.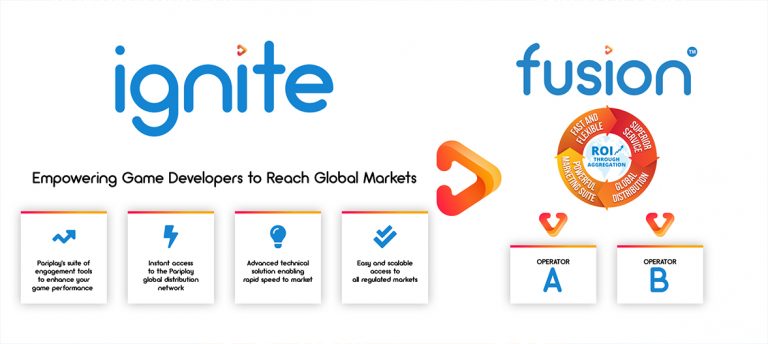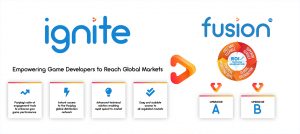 Pariplay ignite provides a global regulated solution
Comprehensive set of iGaming licenses, ensuring maximum coverage in European regulated markets and key US State of New Jersey
ISO 27001 Accreditation for Switzerland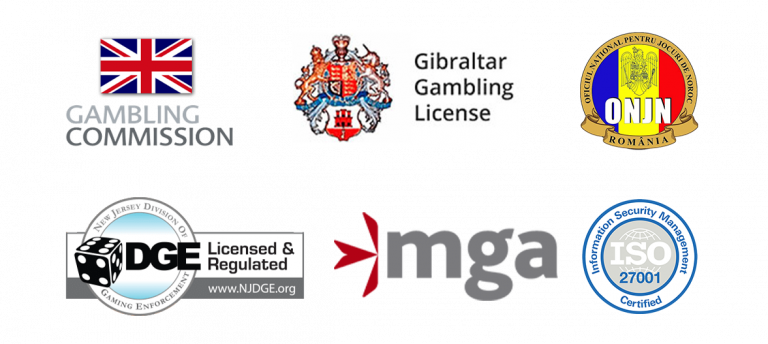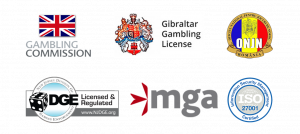 Why Choose Pariplay ignite?
We are the most technically advanced aggregation service provider in the market
We offer easy and scalable access to all regulated markets – with certification service provided for 10 markets out of the box
Instant access to the Pariplay global distribution network
Our advanced technical solution enables rapid speed to market
Fully supported by Pariplay's suite of engagement tools to enhance your game performance
We provide full account management services, across 4 offices, ideally located for maximizing and maintaining face to face relationships with key operators.
Extremely quick and smooth integrations process onto our platform – a months average initial integration
Comprehensive QA support focused on making games market-ready for all operators covering a wide variety of test cases
Secure ISO 27001 certified infrastructure
Pariplay ignite is the solution of choice for many well-known brands including: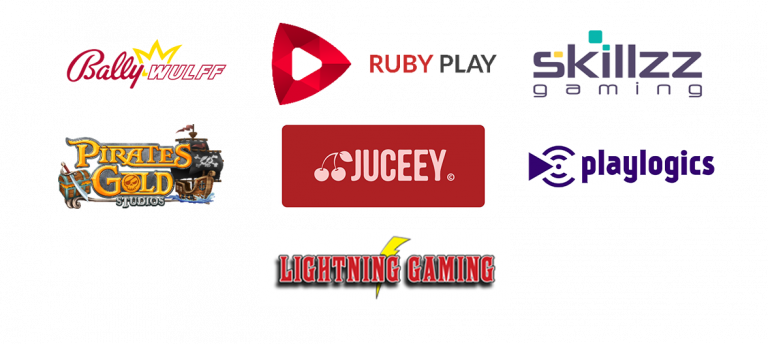 Want to learn more about Pariplay ignite and what it can do for your business?
Contact us today at info@pariplayltd.com.
[/av_tab]
[/av_tab_container]